Bering Yachts has recently signed a new contract for a bespoke 23m explorer yacht for a European client who plans to cruise the globe with his new yacht. Coming in at 76ft 34in (23m), she will have a beam of 19ft 3in (5.89 m), and a shallow draft of just 6ft 5in (1.9 m).
Searching For A Go-Anywhere Ocean Explorer Yacht
The client was in search of a solid, go-anywhere explorer yacht with oceanic range, and that is what Bering Yachts takes pride in. He was also looking for a quiet vessel that can be run silently for extended periods of time on battery power along, so this new B76 will be equipped with a powerful battery bank that will be able to be recharged by alternators and solar panels.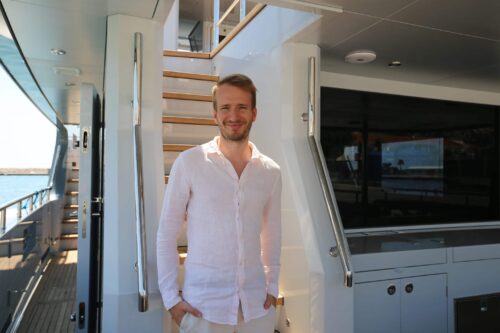 New Offices in Monaco and Around the World
Bering Yachts also announces that they have opened a new office in Monaco to deal with the growing enquiries from European clients; the office will be run Bogdan Gusarev.
"The explorer market is booming and Bering's rugged, steel-hulled platforms are gaining traction in Europe," says Gusarev. "European clients are particularly demanding as they are usually experienced and technically knowledgeable yachtsmen who expect high quality. We fully expect to see more European clients building with us in the near future."
In 2021 Bering opened three offices around the world, including Bering Moscow, Bering Fort Lauderdale and Bering Monaco. The US brand works on all phases of the yacht build from concept and design through engineering and construction of some of the safest, semi-custom steel-hulled expedition and luxury yachts that range in size from 65ft (20m) to 145ft (45m). The yard employs over 300 skilled craftsmen in its shipyard in Antalya, Turkey.