Offered for sale with Kent Chamberlain of Merle Wood & Associates and Konstantinos Ladas of SSH Maritime, the converted superyacht CHAKRA is an impressive entry in the yachts for sale market. This one-of-a-kind motor yacht was transformed into a superyacht by Devonport in 1998 and benefitted from two extensive refits in 2016 and 2017. 
Originally built by Van Der Werf, the 282ft superyacht boasts a wide beam of 41 feet and an enormous interior volume of 2,083GT. Spanning five decks, she accommodates 42 guests across 21 lavish staterooms, who are looked after by up to 30 crew. Her vast master suite offers about 1,000 square feet of living space, while two VIP suites offer over 500 square feet each.
Yacht Amenities Compete with a Luxury Resort
Her amenities rival that of the best resorts worldwide and include a fitness center that features eight machines, free weights, a yoga studio, massage room, sauna, and beauty salon. She also boasts a large spa pool surrounded by a sunlounge on the upper aft deck and offers an array of water toys that are stored in a garage. There is even a medical room aboard with life-saving equipment.
CHAKRA's interior spaces feature many socializing and entertainment areas across two decks with numerous bars, salons, a cinema, a sitting room and an oversized dining room suitable for up to 20 guests. Her décor is contemporary and bright, juxtaposing the hard wood floors and stonework that are complemented by a selection of artwork that adds sparks of color all through the yacht.
The instantly recognizable superyacht was made for long-distance cruising and offers a range of 10,000 nautical miles at her cruising speed of 14 knots. The yacht is being offered for sale either fractionally or as an entire yacht.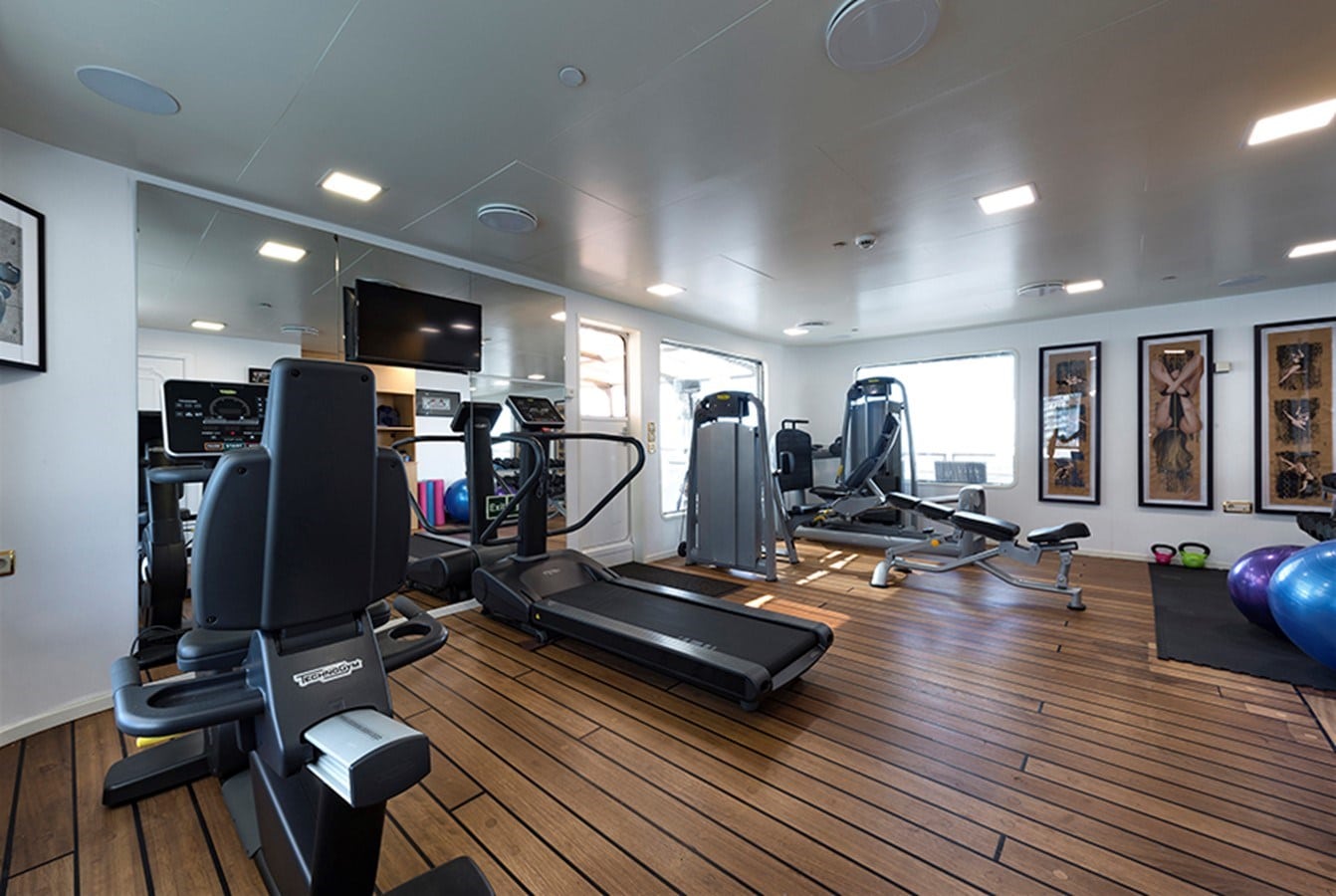 Learn more about this yacht or schedule a showing with the following yachting professionals:
Vessel offered by Kent Chamberlain, Merle Wood
Vessel offered by Konstantinos Ladas, SSH Maritime